People
BRIAN ARKELIAN
Owner / Director of Sales and Marketing
Brian has been with Halcraft for over 30 years, with the first 20 years in the pressroom. In 2000 Brian moved into his first management role and now 13 years later, he is the VP of Sales. Brian, an owner of the business, believes that every customer is important – from a $50.00 business card sale to a $10,000 book order. This belief has been instilled in his sales team.  Halcraft treats every customer in the same way as all our clients are important. Brian's pressroom expertise helps guide the sales team to optimize cost savings for the client.
Brian loves spending time with his wife and two boys participating in as many family activities as they can together. He also enjoys spending some quiet time on his boat or entertaining clients on the golf course.
WAYNE ARKELIAN
Owner / Vice President of Operations
Wayne Arkelian's career in the printing industry spans over 35 years, beginning in the bindery division at Halcraft when he was just a high school student. Wayne continually looks for opportunities to finetune Halcraft's operations, mapping out the workflow for the company, and ensuring that quality control standards are reviewed and met.
DONALD ARKELIAN
Owner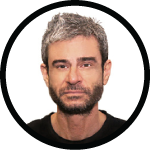 After graduating Ryerson University's Graphic Communications Management Program in 1991, Donald has focused his expertise managing and operating Halcraft's small Offset Division.
.
.
.
.
Sales Team
MIKE ROBERTS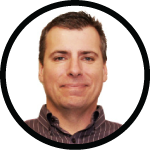 Mike, a native of Newfoundland, has over 28 years of experience between Sales & Operations in commercial printing. He joined Halcraft in 2000 as Plant Manager and in 2003 moved to the sales side.  Mike has extensive knowledge in every aspect of printing which gives him a sharp eye for detail. He enjoys the challenge to think outside the box.
SONYA MURPHY
Over the 14 years at Halcraft, Sonya has built a reputation for looking after her clients' needs.  Her personal attention to detail, along with the team working as one, her clients are ensured that projects are completed on a timely basis with accuracy and a quality product.  At Halcraft Printers, clients are always assured good value for the budget.
Pre-Press Team
Halcraft's pre-press division is staffed by highly skilled technicians, most of whom have worked in the printing industry for 15 to 20 years. Once we receive your artwork or layout in electronic format, we assess each element for appropriateness relative to the end product. We often see problems not always obvious to the untrained eye. And, of course, we run the job only when all elements are perfect!
Plate-making, for offset print jobs, is also done during the pre-press phase.
We will also archive your files for use on repeat projects, a convenient and time-saving service we provide at no additional cost.
Production Team
Our 25-member production team brings decades of experience, ranging from 10 years to 40 years in the business. You can count on our team!